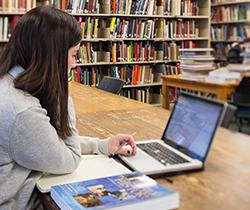 You already made the big (and smart) decision to study in Nova Scotia, but a lot can change in a few years - maybe your current school isn't the right fit anymore or your timeline has changed.
We've created a few tools to make it easier for you to continue to succeed in your academic path even if your plans have changed.
If you want to change schools, or take a course at another school and bring it back to your current program, MyTransferCredits lets you find course equivalents at Nova Scotia institutions.
Perhaps you want to complete your program faster, or pick up a course you missed. MySpring&SummerCourses can help you find a course and identify if it can be transferred.
And don't forget that scholarships and financial aid are not just for first-year students. Find out about eligibility requirements.